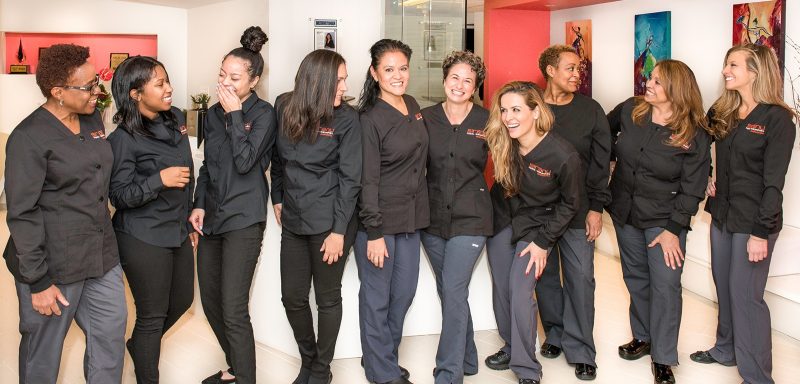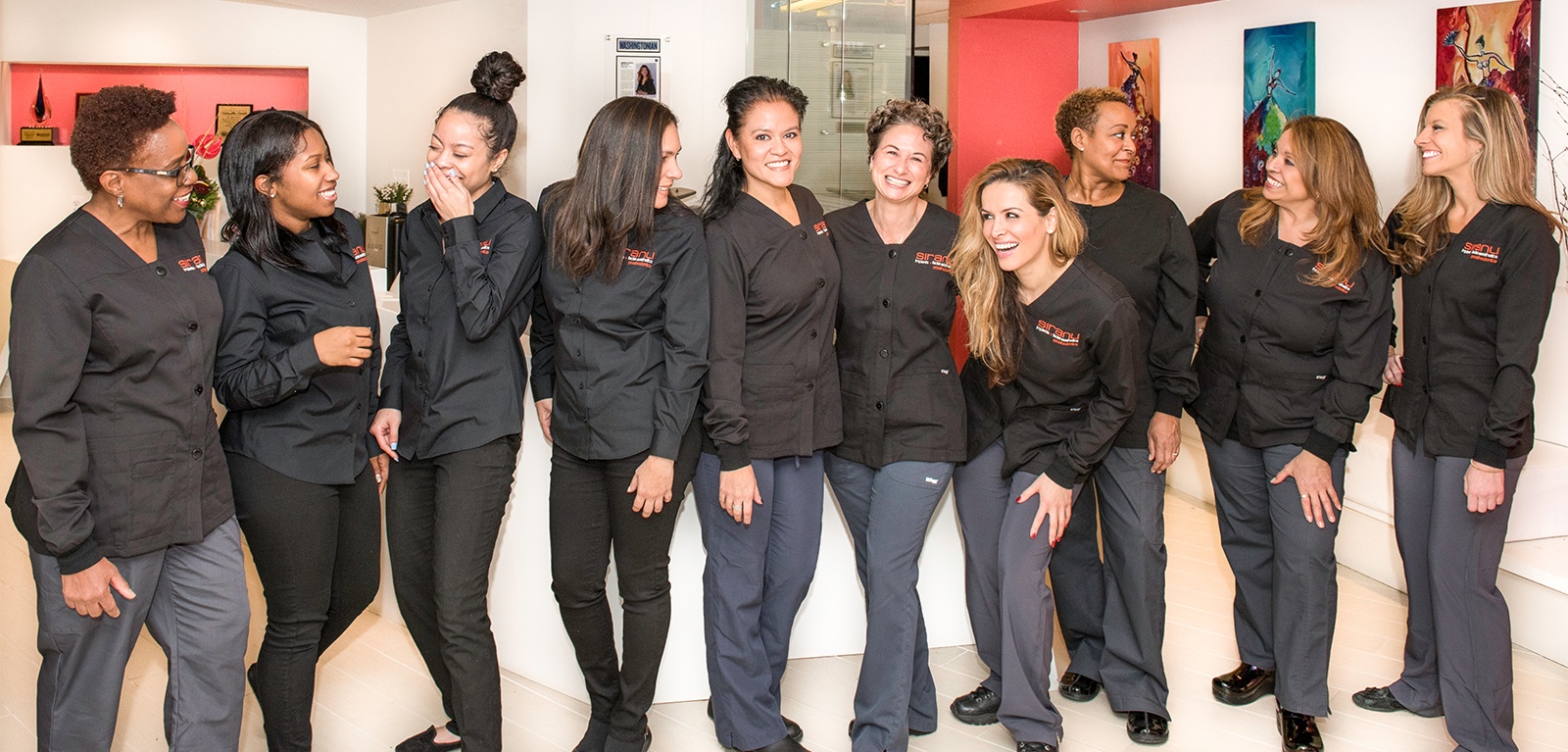 We're Proud of Our Patients' Satisfaction!
Professional, Conscientious Care
"Dr. Siranli and her staff are professional and keep abreast of the latest technology in dental care. What I like, in particular, is that Dr. Siranli takes the time to explain in detail issues with any tooth (or teeth) and if she is doing a procedure, explains clearly (in terms that lay people can understand) what she will be doing. I feel confident that I am getting excellent care from her and the hygienists." —Susan H.
Wow! A Perfect Dental Experience
"I feel privileged to receive my dental care from a doctor with the professional accomplishments and experience of Dr. Siranli. Her friendly, confident, and supportive manner are additional assets that I value here." —Reuben A.
"I am a student at NYU for theater which is the reason I wanted to get veneers. – I didn't want to be self-conscious about my smile and now I don't have to be. – I was very specific about what I wanted and that is what I got." —Fayelyn
"Dr. Siranli, your vision elevates me and the whole world around you. – I do owe you words and so much more, lucky me…"—Chris
I've Gotten so Many Compliments
"I asked someone 'Can you tell which ones are not real?' So I stared at them smiling and they could not tell which ones were not real. I love it! They feel so natural, they're great! I love them!" —Christina
Dr. Siranli Actually Performed a Miracle
"She very much tried to keep me pain-free during the entire process. She is highly skilled and nobody can believe how good my teeth look now." —Margaret
Dr. Siranli is the Best!
"I have always been very nervous about going to the dentist until I met her. She makes me feel like family and has given me a wonderful smile. People who haven't seen me in a while comment on how much younger I look. It is due to the great work she has done." —Marilyn
"My smile is such a confidence booster and now I can eat anything I want. – Basically Dr. Siranli really changed my whole life." —Jacki
Dr. Sam is Such a Perfectionist
"She didn't 'fix' my teeth, she restored them to the way they looked 30 years ago. Now that is what I would call a success story!" —Sharry
Dr. Siranli Possesses the Perfectionist Bug
"There is no doubt in my mind that the results are guaranteed." —Kenneth
Dr. Siranli is AWESOME
"I have had extensive dental work over the past several years by other dentists and somewhere along the way I lost my smile. Dr. Siranli is caring and compassionate. Her professionalism for my personal wellbeing has given me beautiful teeth and a reason to smile once again! I love her and the work she does. She is a beautiful lady who gives 100% plus and never fails to go to the extra mile. She is excellent in every way and I highly recommend he to anyone who wants a beautiful SMILE." —Janice
I Love Dr. Siranli
"It is not just because she has a great personality (and she does), but also because she is caring and a great dentist! Dr. Siranli's hygienist does a thorough job of cleaning of my teeth and I am grateful. So grateful to have them both taking care of me." —Sarah
Dr. Siranli is a Master
"I've had a considerable amount of dental work done and no dentist has taken the time to insure perfection as she has. Why do something multiple times using shortcuts? Do it right the first time! I recommend her highly – I thought my standards were high, but hers are higher and she has the skill of a brilliant technician with the eye of a trained artist. I can't give her high enough praise."—Dr. Sheila Sammadar
Dr. Siranli is a Consummate Professional
"She is a gifted diagnostician and clinician who loves what she does. About 4 years ago, I was referred to a different Prosthodontist who was always in a hurry and uninterested in patient feedback. My bite eventually collapsed and I began to suffer migraine headaches as a result of TMJ. After several visits to Dr. Siranli, I am already in temporaries with the proper height, occlusion and aesthetics restored. And no more headaches. Dr. Siranli's staff is also incredible." —Irene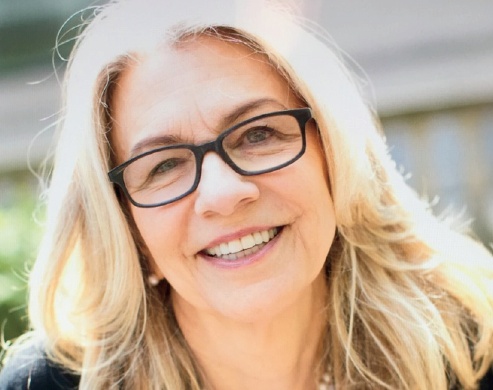 Dr. Sam was a Gift to Me
"I received poor dental care when I was a child. As an adult I had to spend considerable time and resources addressing major gum and teeth problems. In the course of doing all that, I decided that I wanted to straighten my teeth. I spent a year in my mid-50s in metal braces. Just about the time they were removed, I was introduced to the idea of porcelain veneers and Dr. Sam—a serendipitous moment.
In all honesty I considered this process as part of my overall dental improvement plan; I just wanted 'normal' teeth. I truly had no idea how vastly different I would feel and look. Just recently I had some family pictures taken in Chicago's Millennium Park. The photographer said 'I rarely advise a client to smile broadly in photographs, but you have a magnificent smile, so I'd like to see it in these pictures.' This statement plus actually seeing the pictures caused me to remember how many people in the past 2 years have said, 'You have a great smile. It lights up your whole face.'
I imagine that I've begun smiling more as others offer such positive reinforcement. People who haven't seen me for a while will comment, 'Wow, you look great. What's different about you?' Initially I didn't know what they were seeing that was so different. But in looking at the pictures from Chicago, I see finally that the veneers actually have changed the shape of my face and broadened my smile. My whole face feels lifted by my new smile. It's curious too that for years before getting veneers I had been having odd nerve pain in my mouth. Dentists told me that it was not a dental issue. Yet, I also noticed that it disappeared after I had the veneers. When I mentioned it to Dr. Sam, she was not surprised. She said that a bite problem could cause such nerve sensations and veneer work corrects one's bite. That was certainly an unexpected but happy coincidence.
In general, I suppose, my veneers have given me more confidence in looking at and engaging with other people. In retrospect I realize that smiling more and connecting more with others is a way of being that gradually has transformed my heart. The photography experience in Chicago helped me reflect on that subtle but steady change. I'm not an excessively vain person; I don't pursue popular cosmetic treatments. I am 65 years old and my goal is to look [my] best 65-year-old self. To my surprise the veneers have made the greatest contribution to my physical and spiritual goals." —Sharon